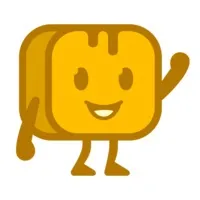 Givebutter

is hiring a
Senior Full Stack Engineer - Laravel
Laravel
JavaScript
Tailwind CSS
Backend
Givebutter powers donations, fundraisers, and events for thousands of organizations – from youth robotics teams to national nonprofits – through its low-cost and user-friendly fundraising platform. The company was founded in 2016, and built entirely in-house by co-founders Max Friedman and Liran Cohen, without any outside investors.
The job:
We're looking for a hard-working individual to join our company as a product engineer. This role will involve designing, building, deploying, and maintaining production code across several Givebutter products. As a full stack engineer you'll have direct responsibility over the experience our customers have on a daily basis.
What you'll do:
• Design, build, and deploy Givebutter's fundraising products (i.e. givebutter.com/fundraise, givebutter.com/collect, etc…)
• Work with our Customer Success team to find customer pain-points and feature requests that can be solved in our product
• Improve engineering standards, deployment infrastructure, performance, testing, and code quality
What you bring:
• Strong experience in Laravel and PHP
• Experience in JavaScript (React.JS)
• Experience building robust frontend experiences (Tailwind CSS a plus)
• Experience working with REST API's, code packages, deployment tools
• Experience turning ideas and mockups into well-executed code
• Track record of deploying apps at scale with easily maintainable code
• Design experience is a plus
• Experience building user-facing products
What you get:
• Work from anywhere: Live and work from wherever makes you happiest
• Be an owner: Get meaningful equity in the company, and ownership over the projects you work on
• Make an impact: Solve important problems for real people every single day
• Love what you do: Feel good about the work you're doing and the company you work for
Who you'll work with:
Liran Cohen is the CTO of Givebutter and will be working with you on a daily basis. Currently, Liran fills most engineering functions across the company. You'll also be working with Liran to design, engineer, and deploy code in a production environment. You'll also be working with Max, our CEO and our customer success team to understand and implement feedback from our customers.