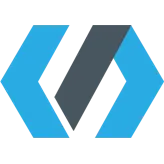 signundsinn GmbH

is hiring a
Web Developer (m/w/d) Shopware - REMOTE
in REMOTE
Agile Software Development
eCommerce
Become part of our team and start working on innovative projects that actively shape the world of tomorrow's eCommerce and online shopping.
signundsinn is a full-service agency for all things digital, eCommerce and Shopware. We currently work on a number of exciting digital projects that require to be treated with expertise and passion for the job - a job that could soon be yours!
To make your life and first days on the job easier, we will provide you with a comprehensive training and individual support from the get-go - so don't worry if you don't have the required skill set just yet.
Your tasks:
■ Development of high-performing and individually designed applications for our customers (B2C and B2B Shops)
■ Implementation of technical concepts and software applications
■ Identification of interfaces between B2C/B2B online shops and existing merchandise management systems on our client's website
■ Direct communication with the technical service providers of these merchandise management systems
■ Performance optimization of all import interfaces
What we expect:
■ Proactive and innovative way of programming
■ High expertise in object-oriented programming with PHP
■ Previous experience with the creation of websites based on the LAMP technology (Linux/Apache/MySQL/PHP)
■ Previous practical experience with the eShop System of Shopware (or Magento), as well as the development of Shopware plugins and templating with Smarty
■ Knowledge of HTML5, CSS3 and jQuery
■ Confident handling and usage of development tools such as Git
■ Further beneficial is the knowledge of frameworks such as Zend or Symfony
What we provide:
■ An exciting work environment, including demanding, innovative digital projects for interesting clients
■ flat hierarchies and open communication
■ Regular internal and external training and coaching
■ Very positive working atmosphere amongst competent, highly motivated and open-minded colleagues
■ Short decision paths and room for your own creativity
■ Frequent team events
■ Flexible working hours
■ Optional certifications
You couldn't tick off all of these boxes, but came close? You haven´t worked yet with Shopware but you worked with Magento or another eCommerce system?
We are still very much looking forward to your application (cover letter, CV including a photo of yourself, references) and would be more than happy to offer you additional training and coaching as suited for the position.
Life at signundsinn GmbH
About signundsinn GmbH
Our mission
Helping middle size companies grow in an era of digital transformation.
When customers need webshop development support and maintenance, from small bugs to complex fixes and solutions, signundsinn can be the right software development team of eCommerce experts. Not only do we offer professional support as customers need it, we're also available to provide ongoing webshop maintenance to help with regular updates, installing new features and keeping webshops up to date with the latest eCommerce enhancements.
When other companies require large minimums and complex agreements, signundsinn keeps things simple. We offer multiple support plans depending on customers requirements. We'll sign a straightforward support agreement that allows customers team access to all of our support resources. We'll invite our customers to our internal PM system. From there they can assign support tickets, and we can create estimates for more ambitious eCommerce website changes.
Our Culture
We all speak 'geek', but we're a friendly bunch, totally conversant with both technical and traditional language – and once you start working with us, you'll soon see that people are always our top priority!
We work collaboratively and you can be sure, that your ideas and proposals are going to be heard. You'll find that we listen to our coworkers and care for your culture and practice.
signundsinn ist always looking for proactive and innovative people. Our team comes from all over the world, so you'll fit right in even if you don't speak German.
A lot of interessting projects and friendly, talented colleagues are waiting for you, come aboard!
Benefits
Home Office
Flexible working hours
Flat hierarchies
Creative, agile and international environment
Team Events
Regular internal and external trainings and coaching
Family frendly
30 vacation days
Full time or part time - depending od what fits best