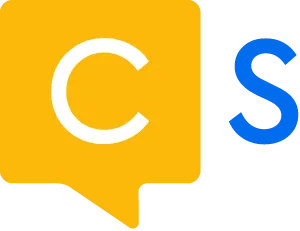 CommentSold

is hiring a
FullStack/Backend Software Engineer
in USA Only
CommentSold is a social commerce platform that modernizes the way retailers connect to online shoppers, including hosting live sales events and managing day-to-day retail operations. Simply, we help online retailers do less and sell more.
Our team is dispersed throughout the US and Canada, which means we value the diversity and unique collaboration that's fostered through a remote team. We work incredibly hard for our customers, and believe deeply in our platform's value. We're a high energy, high growth team and we love to win.
Product Team
Our Product team stays close to our customers, building the tools to deliver on our promise to make running their business easier. We make decisions fast, and priorities change as we adapt to the needs of our industry so we welcome folks that relish in the challenges of pace. We believe in quick iteration and in the moment feedback, so we can work collectively to build the best team and product.
We are actively hiring for multiple roles within our Backend teams with projects ranging from large scale feature development to backend systems engineering and customer focused problem solving.
NOTE: At this time, we are only considering candidates located in the USA.
In this role, you will
Work on a wide range of problems within our core web application
Focus on solving problems from both the customer facing and backend perspectives
Gain a deep understanding of our product and become involved in driving out product implementation
Join a rapidly growing technical team with the opportunity to take on both product and technical problems
If you're right for this role, you
Have a strong understanding of core computer science principles
Have professional experience with at least one MVC web framework (eg. Laravel, Rails, Django)
Have very strong backend systems experience and web application development experience
Experience working on a high scale or rapidly growing web application
Are comfortable in a fast paced, pragmatic work environment
Comfortable working with front end components
Experience working in a remote team
Join CommentSold
At CommentSold, you can work from anywhere thanks to the power of the internet - we put extra effort into our remote culture to ensure we exceed the engagement we all need. We value our team, and show that through competitive salaries and bonus opportunities. Health, dental, vision, and life insurance are available to all full-time employees.
You'll work alongside some of the most hardworking and creative teammates and customers, and we like to think this energy will make you #lovewhereyouwork