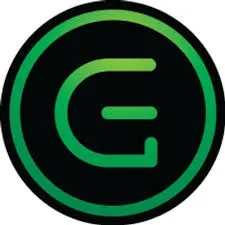 Go Energies

is hiring a
Senior PHP Developer
in Wilmington, NC
Go Energies is looking for a Senior PHP Developer with at least 5 years of PHP experience in a professional environment. We are rebuilding our flagship SaaS application (EKOS) and need a focused individual to join the team and help push the project forward. You will be helping to write an Enterprise-grade software product that is used internationally by some of the largest organizations in the world. We would prefer on-site but for the right individual remote is an option. We are located in Wilmington, NC and our office is less than three miles from Wrightsville Beach!
Requirements:
Expert knowledge of and professional experience with PHP (7.4)
Extensive knowledge of Laravel including using events, queues, service container, facades, testing, etc.
Care about writing maintainable and readable code using PSR-12 standards, SOLID principles and OOP design patterns (interfaces, traits, etc)
Experience using best practices, and preferably Laravel, to develop and maintain RESTful APIs
Experience creating service packages/libraries, preferably as composer packages
Strong TDD skills using PHPUnit and leveraging Laravel's Facades and test helpers
Experience and good understanding of GIT (branching, merging, conflict resolution, etc.)
Experience with submitting, reviewing and interacting with pull requests
Strong knowledge of SQL relational databases & schema design, MSSQL experience preferred
Participate in daily stand ups
Good communication skills. Developers are expected to frequently document progress using project tracking and management software.
Plays well with others: In a small business, there's no room for egos. We try to keep the work environment relaxed and easy going.
Preferences: *
Experience building for a multi-tenant environment
Experience with SSO
Experience using Vue.js & ES6
Experience building a SPA using Vuex, Vue Router, Service Workers, etc.
Familiar with Scrum and Kanban boards
A little about us:
We are a small, but nimble company that has been in business 15 years. You'll get the job flexibility of a small company with the stability of a large company. We've partnered with some of the top manufacturers in our industry to create an industry-leading software product used by some of the largest organizations across the private and public sectors. If available to join the on-site team, our headquarters is less than three miles from beautiful Wrightsville Beach, so whether it's a quick trip at lunch to feel the sand in your toes or unwinding after a day at the office…you're only a few minutes away from the beach! More information about us and our application, visit https://goenergies.com/.
Job Type: Full-time
Pay: $70,000.00 - $80,000.00 per year
Benefits:
401(k) Matching
Dental Insurance
Health Insurance
Life Insurance
Paid Time Off
Vision Insurance
Schedule:
8 Hour Shift
Monday to Friday
Experience:
Laravel: 3 years (Preferred)
professional PHP: 5 years (Required)
Additional Compensation:
Visa Sponsorship Potentially Available:
No: Not providing sponsorship for this job
This Company Describes Its Culture as:
Detail-oriented -- quality and precision-focused
Stable -- traditional, stable, strong processes
Team-oriented -- cooperative and collaborative
Company's website:
Benefit Conditions:
Only full-time employees eligible
Work Remotely: