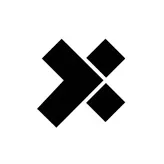 X-Team

is hiring a
Senior PHP Developer
Most important:
3 years of experience in software development

Professional experience with PHP 5 and MySQL

MVC frameworks like Symfony2 or Laravel are a plus

HTML, CSS, JavaScript and jQuery

Ability to build and consume RESTful web services.

Competent with revision control systems (Git)

Code optimization and performance improvements

Knowledge common Design Patterns (SOLID)

Passionate about writing beautiful and clean code
Nice to have:
Experience with working remotely

Familiar/involved with open­ source projects
Personal:
Independent, self-motivated

Fluent in English, written and spoken

Proven track record of always learning and growing

Proactive attitude

Possess a spirit of generosity
Perks:
Get the chance to work with big brands like Riot Games (League of Legends), Sony, Fox Broadcasting, Kaplan Inc. (top education company), Coinbase (#1 crypto exchange), BeachBody (#1 fitness company), etc.

Work from anywhere as part of a community of digital nomads.

Live and work in one of our roaming hacker houses (X-Outposts) around the world: 

Be part of the most energizing community for developers in the world by participating in our Seasons, a 3-month experience filled with challenges, rewards, RPGs, competitions, and more, all centered around a theme that will inspire and energize you. 

Get $2,500 per year (Unleash ) to spend on doing more of what you love and staying energized. Use it on conferences, courses, video games, photography gear, music gear, cooking gear, a gym membership, adventure sports, baby/pet sitting, productivity apps, restaurants, coworking, movie tickets, headphones, etc.