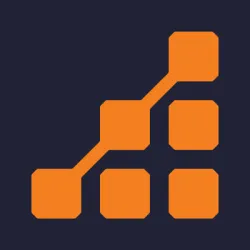 Scalable Path

is hiring a
Senior Full Stack PHP/React Developer
in San Francisco
reactjs
mysql
javascript
Agile Methodology
Scalable Path is looking for a Senior Full Stack PHP/React Developer to join the team and work on a client project. This is a remote, full-time position.
CLIENT COMPANY DESCRIPTION:
The client is building a tool for the Clinical Trial industry that helps them recruit, qualify, schedule, and manage clinical trial participants.
DUTIES AND RESPONSIBILITIES:
You will be building a web application that manages the intake and onboarding of new users/patients (includes a dynamic questionnaire with multiple user journeys, video conferencing with a doctor, and scheduling with multiple facility sites). Additionally, you will be building a CRM/Management dashboard with multiple user personas/permissions to manage different users/patients throughout their patient journey.
RELATIONSHIPS - WHO YOU'LL BE WORKING WITH:
You will be reporting to the Head of Product, initially as the sole developer on this project. More developers may join the project later. The client is in the America/Los Angeles (-07:00) PDT time zone.
REQUIRED SKILLS:
Strong written and spoken English skills

PHP (Laravel strongly preferred)

MySQL

JavaScript (React)

CSS

HTML

Ability to lay down the initial framework of an application (fresh start)

Comfort with scrappy startup environments

Web application experience with mobile-friendly/responsive site design.

Comfort integrating with various APIs, such as Twilio video integration.

Ability to give technical guidance/advice on what tools and architectural decisions to make based on requirements.

Experience setting up hosting and deployment on AWS (DevOps)
DESIRED (NICE-TO-HAVE) SKILLS:
Establish best practices for eventually attaining SOC 2 / HiTrust and other similar security attestations.
START DATE:
May 04, 2020
EXPECTED CONTRACT DURATION:
Ongoing
HOURLY RATE:
The pay rate for this role is from $35 to $55 USD per hour, depending on experience and capability.